WILDE, Inc. is pleased to announce Ms. Twyla N. Garrett as the Keynote Speaker of our upcoming brunch, 'Take A Stand: Building Better Communities Together.'
Twyla is best known as an Exceptional Serial Entrepreneur, Motivational Corporate Speaker, Homeland Security Strategist, and Compelling Author. She is a native of Ohio, but currently resides between Washington, DC and Raleigh, North Carolina where she manages her multi-successful businesses. Twyla graduated from the John Marshall High School,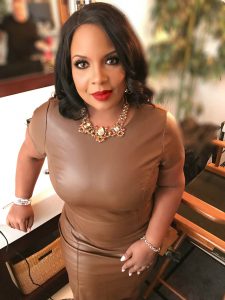 and holds a Bachelor's degree in Accounting from Ursuline College. She is also a Master's degree holder in Organizational Management from University of Phoenix, and various Executive Management Programs from Dartmouth University Tuck School of Business.
As a remarkable entrepreneur, and with experience gained working as an accountant for the federal government, Twyla started her first business in 1996 proving bookkeeping services. In 2000, she founded IME, a successful Homeland Security Managing Consulting firm. She is also the founder and owners of Growth Management Services (GMS), a Construction Program Management Firm, and Integrated Responders Group (IRG), a Full Services Independent Claims Management Firm. Known for her notable (oftentimes 100% self-funded) business deals, Twyla also strives in providing excellent opportunities for individuals faced with immerse personal and social challenges especially related to abuse.
With her ability to speak on delicate, and motivational topics, Twyla has been personally invited to The White House to speak on issues relating to creating jobs, economic growth, and the controversial fiscal cliff of 2012. Twyla is as well passionate about helping individuals become meaningful persons in life. She writes book on how young and emerging entrepreneurs can scale their businesses so they are big enough to create sustainable employment to those living within their communities. Her new book My Mother's Words, is a motivational book on how individuals can turn their worst experiences into their greatest triumphs.
Twyla enjoys spending time with her family and friends, solving and tackling human trafficking related issues, motivational speaking, voluntary services, writing, as well as traveling.
For more on Ms. Twyla N. Garrett please visit http://www.hiregms.com
To register for the brunch and meet Twyla in person please click HERE
Click on the image below to order one of our quality and stylish "Take A Stand" T-Shirts