Dr. Stephanie Q. Wilson, Lt Col, USAF
"My faith keeps me motivated, so does hearing the giggles of my kids and my husband"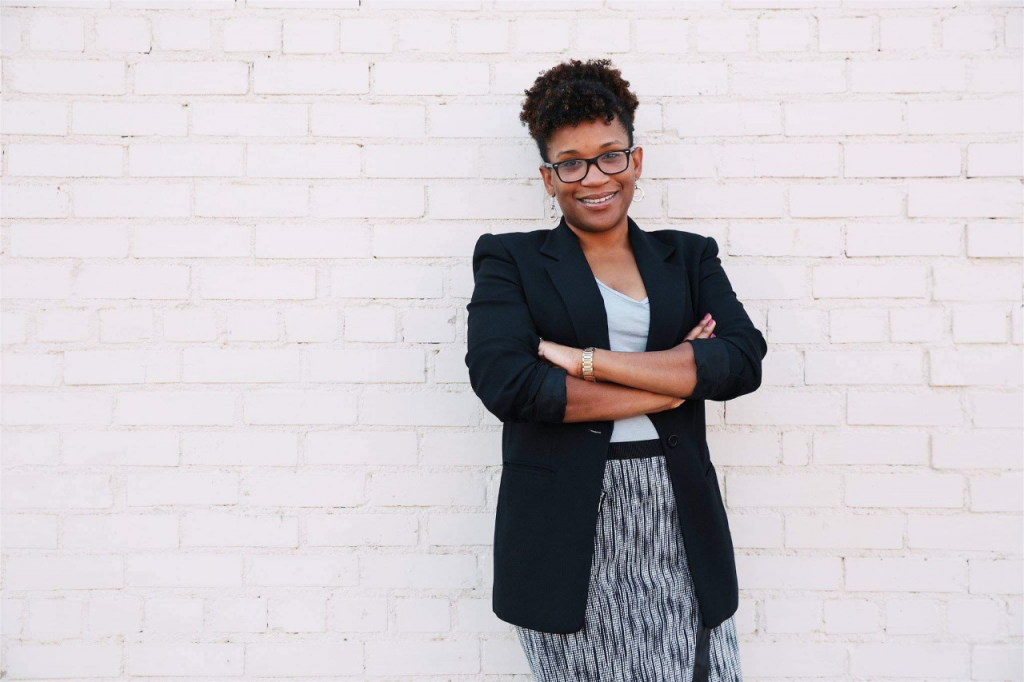 1. Who is Dr. Stephanie Wilson?
Greetings! I am Dr Stephanie Q Wilson, Lt Col, USAF. I am a daughter, sister, wife, mom of 4 kids aged 5 -14, friend and fitness wannabe 😂. I love reading and attempting crafts. I love old movies and playing Just Dance with my kids and mentoring others. Hopefully helping them reach their potential brings me joy. I have been in the Air Force almost 19 years and have been fortunate to lead America's sons and daughters as a Squadron Commander twice. Life is chaotic but mainly good.
2. The uncertainty of the coronavirus pandemic weighs the heaviest on most working mothers. How has the pandemic affected you mentally?
In my current role, I am an essential personnel and travel into DC to work every other day. Like most parents, with all that is going on, we are also trying to keep our kids mentally engaged so my husband – who has teleworked for years- can still work without going crazy. I wonder all of the time if we are doing the right things and how we are managing it all and keeping them healthy…this weighs on me a lot.
3. How are you supporting your local community during the COVID-19 crisis?

A lot of my support has been in making sure information is accurate and helping neighbors. I am trying to make sure those around me know we have their back and whenever i do store runs, I try to grab a few things for the people who live near me. I have also made a point to support more small businesses during this time!
4. How can your local community support you and your business during this pandemic?

Stay home when you can!!
5. What/who is one organization or individual that has been very supportive or inspirational in your journey, or simply during this pandemic?

I am unfortunately also going through my own medical situation and have to live with pain due to surgeries being canceled. My organization is amazing and supportive. I am humbled by the amazing people I have the pleasure to call friends and co-workers.
6. What/how are your spending the most of your time/resources during the pandemic?
I am mainly working…and trying to retain the childhood wonder of my kids as we prepare to move. We were in the middle of relocating and fortunately for us, it is still going forward. The medical issues, business closures and telework of a lot of organizations that would be easy to reach are now very hard and take a lot more effort.
I am using this time to get to know my kids again…without the rush of events and other pulls…it is nice. They still have a schedule to aid in keeping a routine and not let the crazy happen…but we enjoy our "free-time Friday fun" where we throw schedules out the window and just pick an activity to dive into…I think that is a great way to spend this time and find the joy.
7. We must ask: how are those eyebrows, nails and hair styles doing? Have you found ways to be your own stylists during the lockdown, and what tips and products have you tried that you can share with other women?
We have two boys and two girls…my husband has always cut our sons hair so that is normal…but me and YouTube have been holding it down for our girls!
Luckily I can braid but learning styles that can last so we do not have to do their hair all the time is key. My teen has gotten into nail polish…so we take a minute and do each other's toes…
Also…embrace you…you are beautiful in your way and maybe this is a good chance to
remind yourself how fierce you are in all your glory!
8. What are some valuable lessons you have learnt that you can share with other women as we navigate the pandemic, or to be better prepared personally and professionally in times of a national issue affecting our health and economy?
Take a minute to pout or mourn what you wish had happened. Acknowledging the disappointments and frustrations allows you to get to the other side. I allow myself that pity party and then, move on!
Also, something I repeat to myself in and out of pandemics, as long as what you are doing is with love…it will be okay. Your kids will be fine…you will be fine. We can not allow fear to rule us, and with fear we can not sustain a healthy space in our households…so take joy in the moments you have.
9. What keeps you inspired and motivated?
My faith keeps me motivated…so does hearing the giggles of my kids…and my husband who always reaches for my hand to hold during tv shows 😊
It's our reminder that "we…not I…we got this!"
10. How can other women and the general public connect with you and/or your business?

The best way to reach me professionally is via LinkedIn.